Contributors
Dr. Michel A. Selmer of Advanced Animal Care Center
About Dr. Selmer:
Dr. Michel A. Selmer attended Long Island University (graduating Cum Laude with a BA in Psychology) and earned his Doctorate of Veterinary Medicine in 1995 from Michigan State University.  Dr. Selmer owns and operates the Advanced Animal Care Center in Huntington Station, NY, which opened in 1996.  In his hospital, Dr. Selmer focuses on minimally invasive diagnostic and surgical techniques, allergy diagnosis and treatment, stem cell therapy, naturopathy, holistic care, laparoscopic surgeries, ultrasounds, orthopedic surgeries, physical therapy, pain management, and endoscopies.  Dr. Selmer is the leading veterinarian in providing a proper nutritionally based diet for each pet's individual needs because of the comprehensive nutritional blood test performed at Advanced Animal Care Center. Dr. Selmer is an accredited member of the New York State Veterinary Medical Society, as well as the American Animal Hospital Association, and was past Vice President of the Long Island Veterinary Medical Society.  He is recognized as one of America's top veterinarians by Consumer's Research Council of America for 2006, 2007 and 2008.  He has been voted as one of Long Islands Best Veterinarians for 2010 and 2011.  Dr. Selmer has been featured regularly on News 12 Long Island's 'Animal Island' segment and on Fios1 for a TV series entitled 'The Caring Vet.' He is regularly featured in Natural Awakenings Magazine and Long Island Press; and in Veterinary Practice News, Levittown Tribune, Farmingdale Observer, The Long-Islander, Half Hollow Hills Newspaper, The Village Herald, The Times of Smithtown and Huntington. He also dedicates his time to many 'Ask the Vet' programs at various libraries and pet facilities to help educate pet owners about veterinary care options across Long Island, NY.  Dr. Selmer is an adjunct professor at Suffolk Community College for the school's Veterinary Science program.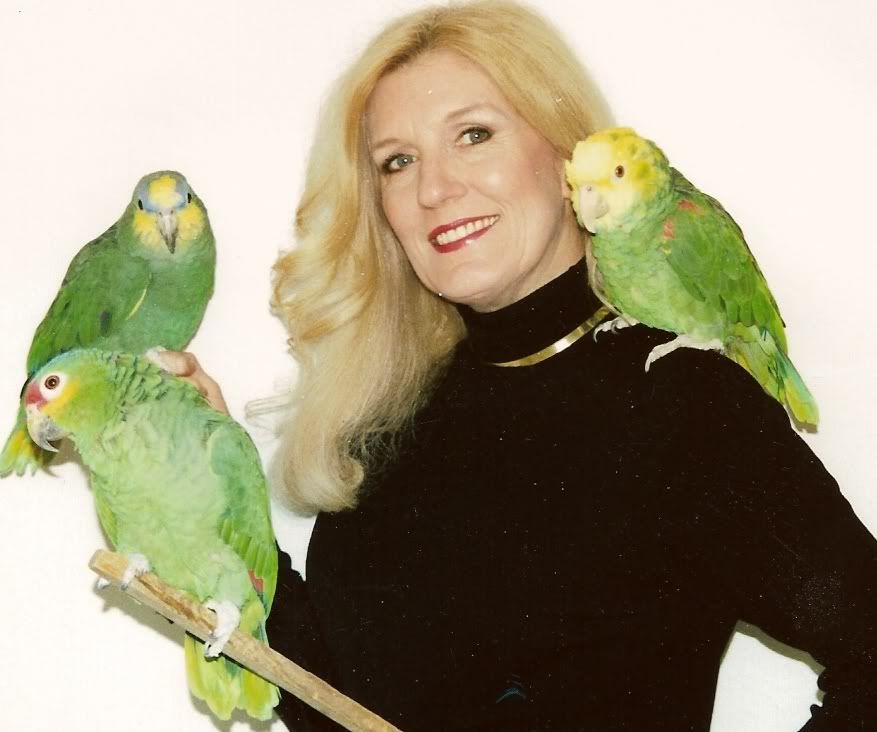 Susan Chamberlain
Susan Chamberlain attended Queens College in New York, and has been a contributor to Bird Talk magazine since its inception under Fancy Publications (now Bowtie) in 1984.  She writes a monthly column for Bird Talk magazine and frequent feature articles for Bird Talk and Pet Product News. Her articles and photos have appeared in Birds USA, Ferrets magazine, Hobby Farm, and Rabbits USA, all published by Bowtie Inc. in Irvine, CA.    Chamberlain is a past president and an Executive Board member of the Long Island Parrot Society of N.Y., Inc.. She produces and hosts The Bird Club, the Parrot Society's television talk show all about pet birds. Other Club activities include media relations, special event planning, fundraising, participating in Parrot University and contributing to LIPService, the Society's award winning magazine.  Susan also owns and operates www.14KaratParrot.net.
Robyn Elman
Robyn Elman is the President of In Home Pet Services (IHPS) was started in 2003 by Robyn Elman, a former Zookeeper at the Wildlife Conservation Society at the Bronx Zoo, who also has a degree in Biology from Binghamton University.  With her love of animals and head for business, In Home Pet Services has quickly expanded to 5 locations, 4 of which are franchised.  IHPS became a New York State Corporation in 2004, trademarked the In Home Pet Services name, and in 2006 created the franchise system. The first franchise location opened in Brooklyn, NY in April 2008.  Services IHPS offers are: pet sitting; dog walking; doggie day care camp; in-home boarding; bird clipping and more.  Robyn is also certified in and teaches Pet First Aid & CPR classes throughout New York City, Queens, and Long Island.  Robyn has been featured on HGTV and in Entrepreneur Magazine, Animal Wellness Magazine, Queens Courier, Times Ledger of Flushing, Queens Ledger, Newsday, Long Island Business News, Long Island Press, Pet Product News International Magazine, The Pet Gazette, South Bay's Neighbor, Nassau Parent, LIPetPlace.com, KJOY.com, TPPC.tv, Examiner.com, Patch.com, TopNewFranchises.com and featured on MyLITV.com for Fios1.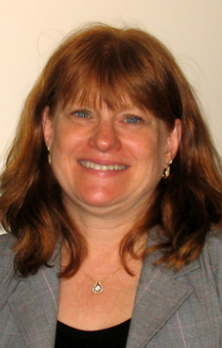 Pamela FitzPatrick
Pamela Fitzpatrick is the owner of YourDogWalkers LLC, which provides bonded and insured petsitting and dog walking services to Sayville and surrounding towns.  Pamela has a BS in Biology, and a MS degree in Animal Behaviour, and has spent many years advocating for pet adoption.  Her family has welcomed a number of rescued dogs and cats into their household.  Pamela is also an avid writer and often contributes columns to Sayville.com.